SPECIAL THINGS ABOUT WAYDOO FLYER ONE EFOIL
Are you struggling to decide which eFoil to buy? When you finish reading this article, you'll soon make the decision.
1. SIMPLICITY THE SIMPLICITY OF THE BATTERY DESIGN
Your preparation can be effortless. Compared with other eFoils, Waydoo Flyer One eFoil enables a two-step installation procedure, allowing a quick assembly and plug-and-play ride. Waydoo eFoil is the world's first integrated, cordless electric hydrofoil equipped with the proprietary PowerFlight Cell Lithium-ion battery. Also, it is designed to handle rugged marine environments – both rechargeable and replaceable. Take this easy-carry electric hydrofoil to Hawaii, Maui, or Oahu to start your exciting trip on the water.
2. ACCESSIBLE LUXURY TO WATER SPORTS
Hesitant because of the price? Waydoo would be the most suitable one for your first try on eFoil. Nearly half of the price of other eFoils but the same quality, the price will no longer be a deterrent for you to do water sports.
3. CONNECTION TO THE APP
After surfing on the water, you may want to recall the fascinated riding experience. No worry, the Waydoo app can help you achieve it. Whether you are an ios or android user, you can use the app to view your ride in real-time.
You can track your session with onboard GPS and share your joy on the SNS. A Waydoo community is provided for you to discuss skills and find answers to your questions about eFoil. It is convenient for you to monitor your board status to check whether it is safe to surf on the water.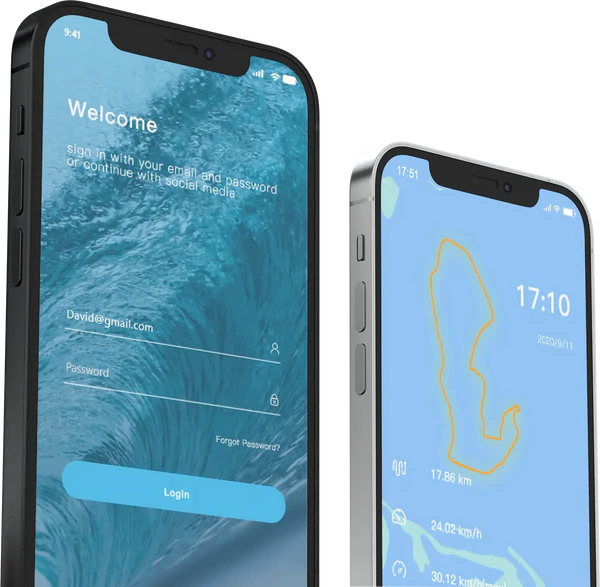 Come and start your amazing water journey! I'm sure you'll be deep in it.