WAYDOO FLYER ONE PLUS EFOIL
Features:
Plus is limited; we will ship in the order of pre-order.

The next level eFoiling thrill with the lighter, but more rigid re-engineered boards.

Experience the exhilarating speeds of up to 40km/h.
Enjoy up to a 120-minute ride, much longer than the Flyer One.
Upgraded controller gives more stable Bluetooth connectivity.
EPP travelling case minimizes your effort on the package.
Plug-and-play battery design offers comprehensive protection during operation and friendly to marine environment.
* Price includes VAT, excludes shipping.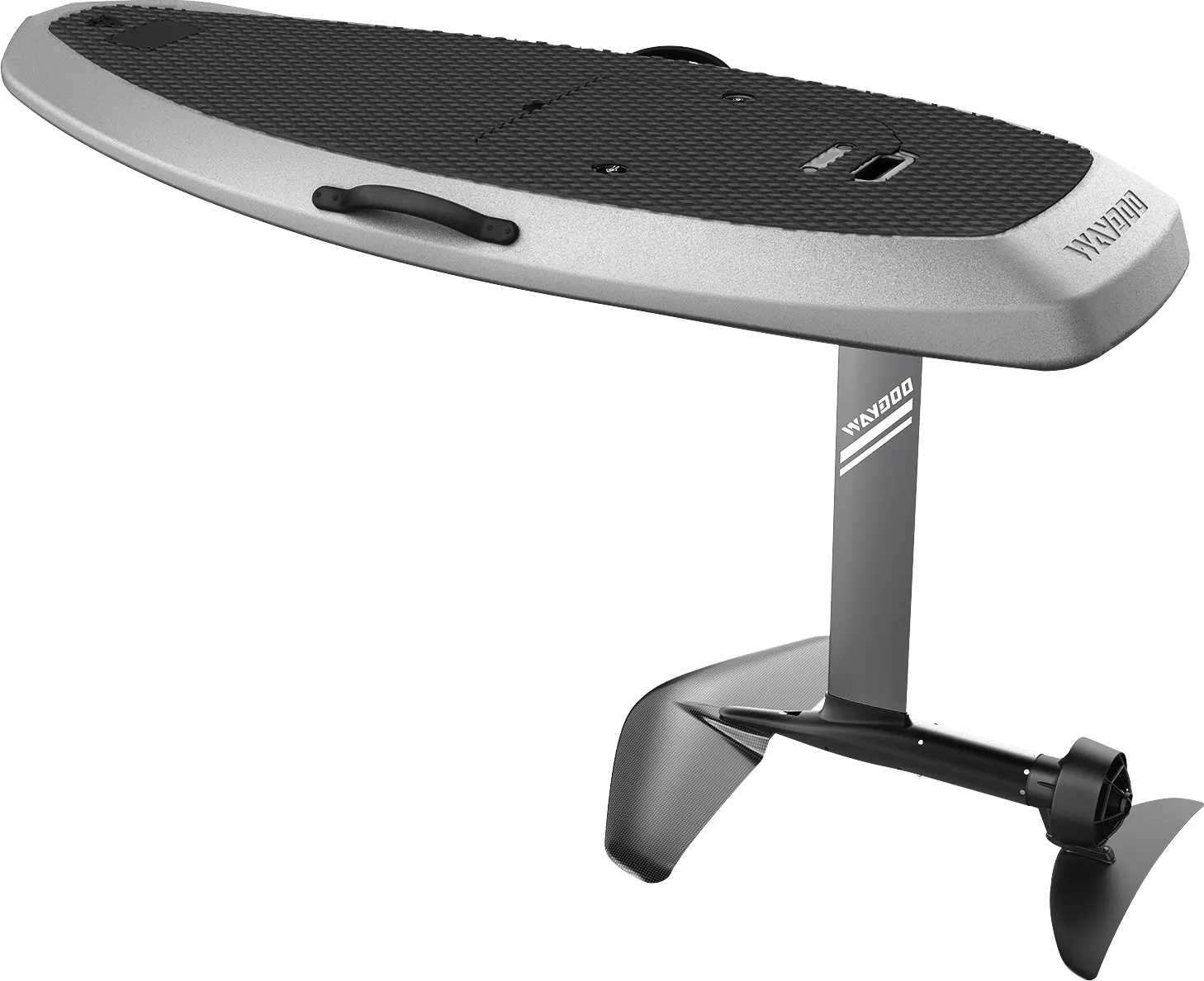 Time: 05/11/2022 – 06/01/2022
PRE-ORDER Campaign
Flyer One Plus is produced in limited quantity. Come and join our pre-order event to grab your plus ahead! The pre-order customers just need to fulfill a €300 partial payment to get a priority shipping service after the additional payment and a €100 refund after completing the order.
* Limited Offer: The first 30 payers (fulfill additional payment) will also receive an extra blade. (worth € 180-200)
Customize Your Incredible Ride
Choose your board, mast, and wing.
FLYER ONE PLUS E-FOIl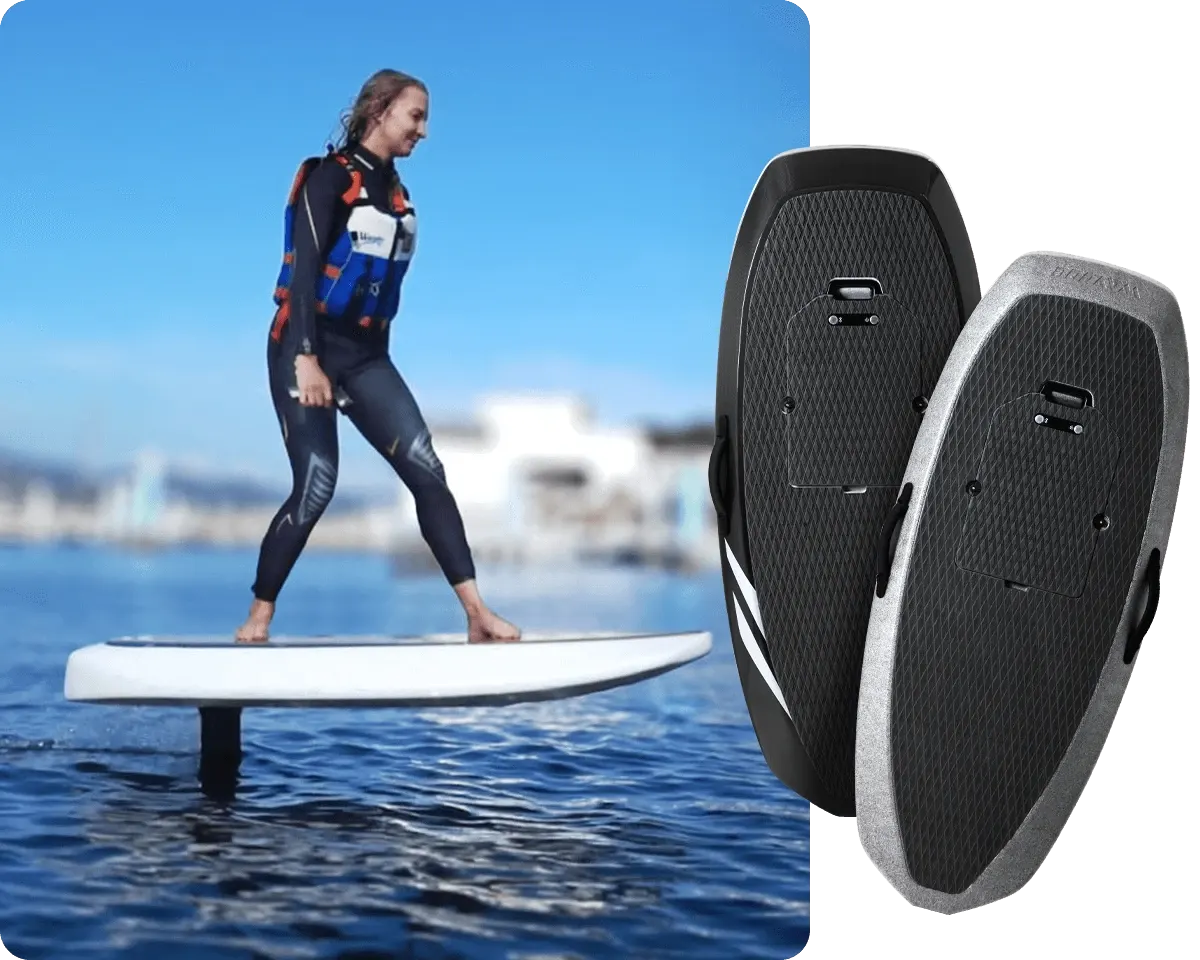 BOARD
Lighter but Stronger The Next Level e-Foiling Thrill.
Your ride will be smooth, easily maneuverable, and rock-steady with our re-engineered boards. Thanks to the rigorous analyses and simulation, the boards come wrapped in an aluminum alloy frame, making them 3.5kg lighter while their rigidity increased by 60%. With careful consideration, EPP or Carbon material, you can customize by your preference this time.
-3.5kg
Lighter
+60%
Stronger
(Compared with Flyer One)
POWER ASSEMBLY
More Powerful Propulsion Fly Faster & Quieter.
Experience the exhilarating speeds of up to 40km/h, a breakthrough compared to the Flyer One Series. The more powerful propulsion system makes a 25% reduction in your efoil board size yet increases propulsive efficiency by 95%. Noise caused during operation will be lower due to better fluid dynamics from our redesigned propeller system, giving you the ultimate cruising experience.
+95%
Efficiency
40km/h
Up to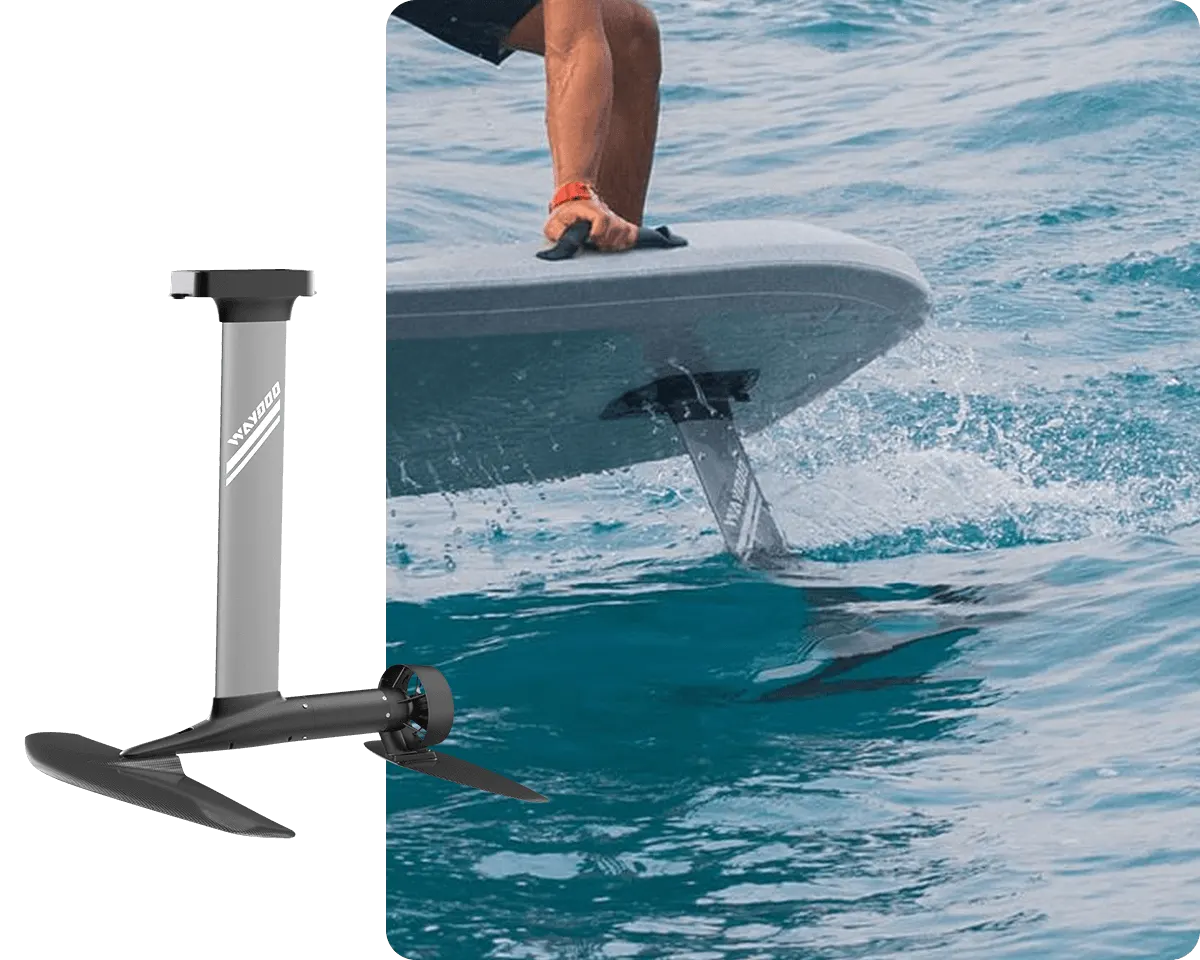 Customize Your Incredible Ride
Choose Your
Board & Mast & Wing
The EPP edition is high-density, has more rigidity, and reduces the risk of injuries. Our carbon edition with a striking look is perfect for high-speed cruising and performing tricks and maneuvers. The Explorer Mast has higher stability and is easy to get started on while the Patroller Mast enables you to fly higher and have more challenges. Take the Explorer Wing for a steady and smooth cruise, which is more suitable for beginners. The Patroller Wing is nimble and maneuverable. It is the perfect choice for seasoned riders.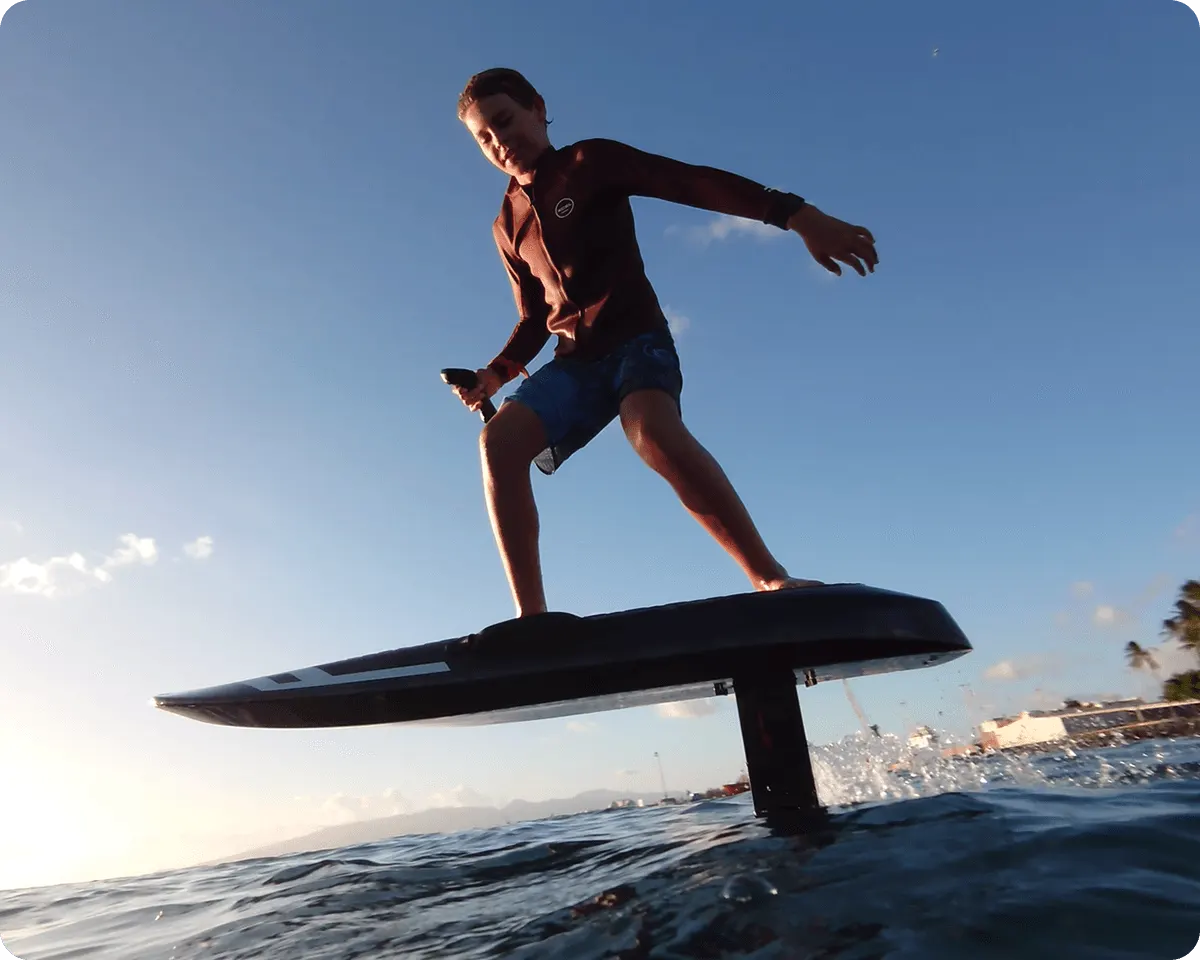 LONGER BATTERY LIFE
Enjoy complete freedom limitlessly.
With a fully charged Flyer One Plus Efoil, you can enjoy up to a 120-minute ride, much longer than the Flyer One series. No need to worry about the range time; you can have more fun efoiling, enjoying the company of the waves, and feeling the complete freedom with uncompromised battery life.
(*Battery life varies according to the user's weight, water condition, and riding methods.)
120 min
Ride
UPGRADED CONTROL
Enhanced Connectivity.
The Bluetooth connectivity between the controller and the power unit is enhanced. The upgraded chipsets inside the Flyer ONE Plus efoil controller and the mast make the connection more stable, even in choppy waters, giving you real-time information, intuitive control, and full of security.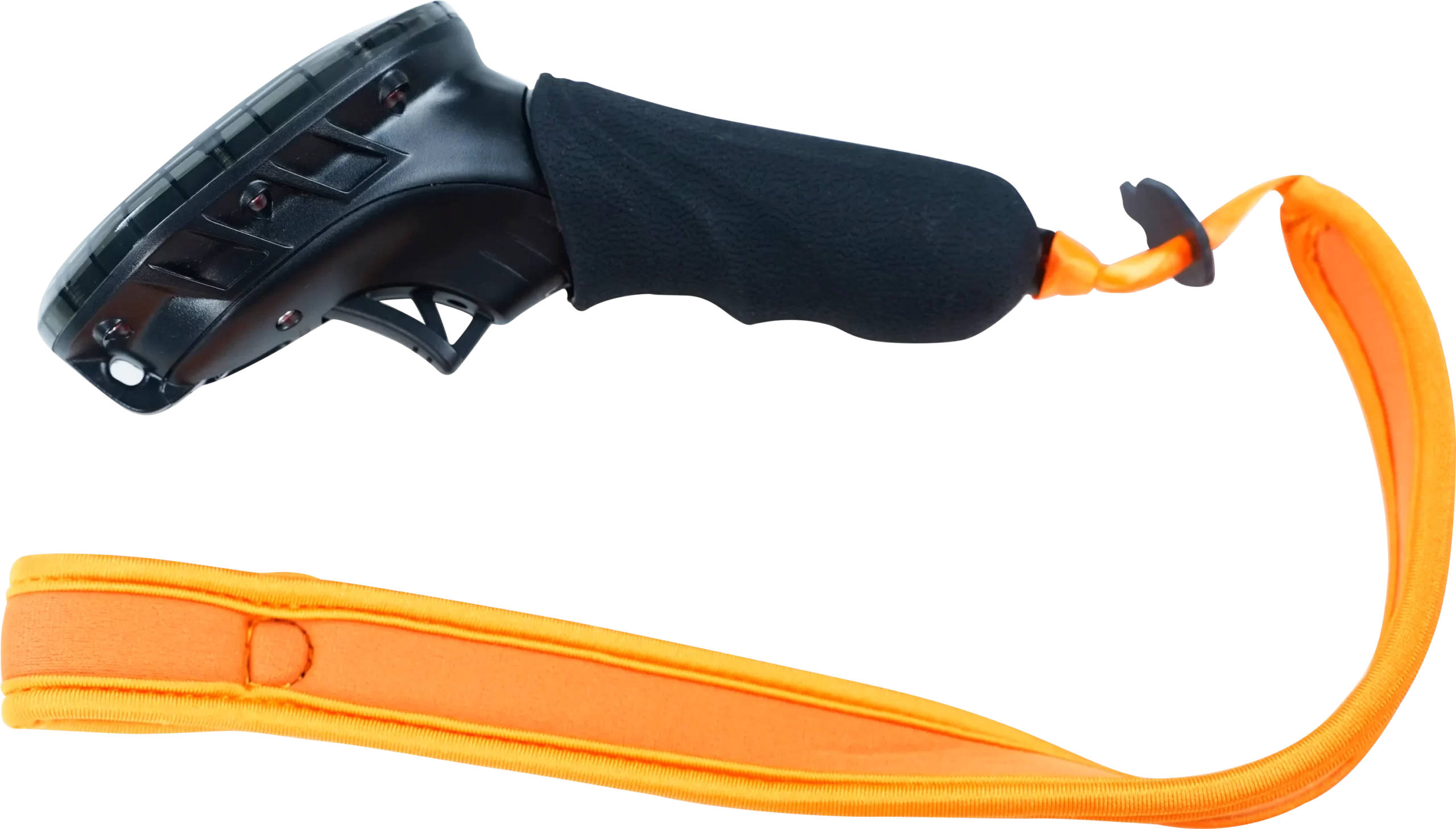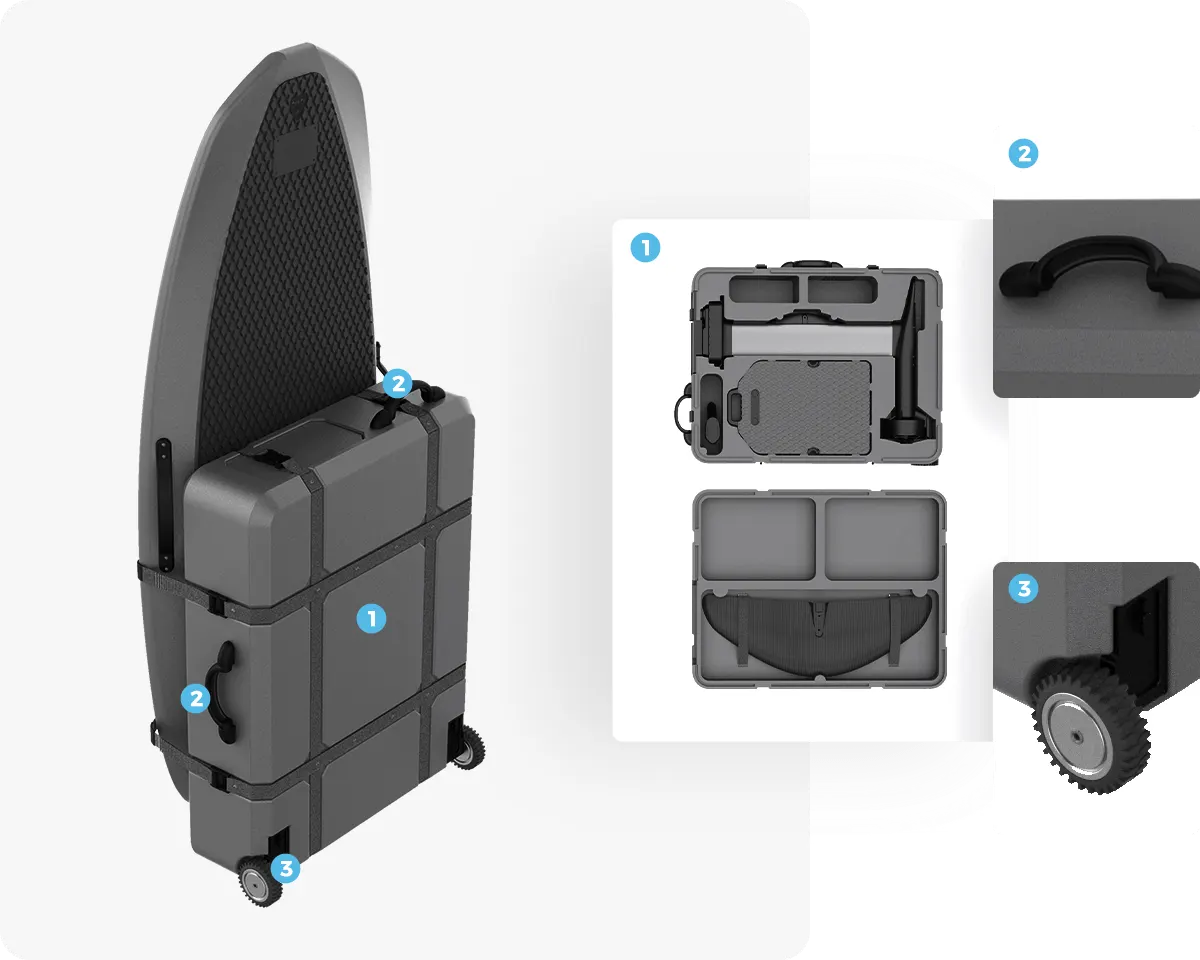 TRAVELLING WITH EASE
Make Your Ride Effortless.
All the accessories required for assembly fit perfectly inside the EPP carrying case while leaving space for your stuff, saving your effort on the package. The board can be strapped to the wheeled case, easy to transport, especially in long-range towing. Travel with Waydoo Flyer ONE Plus Efoil is like a breeze.
CORDlESS BATTERY
PLUG- and- PLAY
A two-step installation procedure allows a quick assembly and plug-and-play ride, making your preparation effortless. Waydoo eFoil is the world's first integrated, cordless electric hydrofoil equipped with our proprietary PowerFlight Cell Lithium-ion battery. The smart Battery Management System (BMS) and IP68 waterproof ability offer comprehensive protection during operation. Also, to build a friendly marine environment, the battery is designed to be rechargeable and replaceable.
EPP FOAM MATERIAL
Striking look, perfect for
high-speed cruise
Besides reducing your risks of injuries from body-board contact, our EPP board is easy to clean and maintain. The expanded polypropylene (EPP) foam is high-density, while an embedded inside aluminum alloy frame gives the board more rigidity. The dampening properties of the material are easier to mass-produce, highly productive, but damp well. Waydoo creatively utilized this common and accessible material, and that's why our eFoils are friendlier to your wallet yet uncompromising on durability and performance.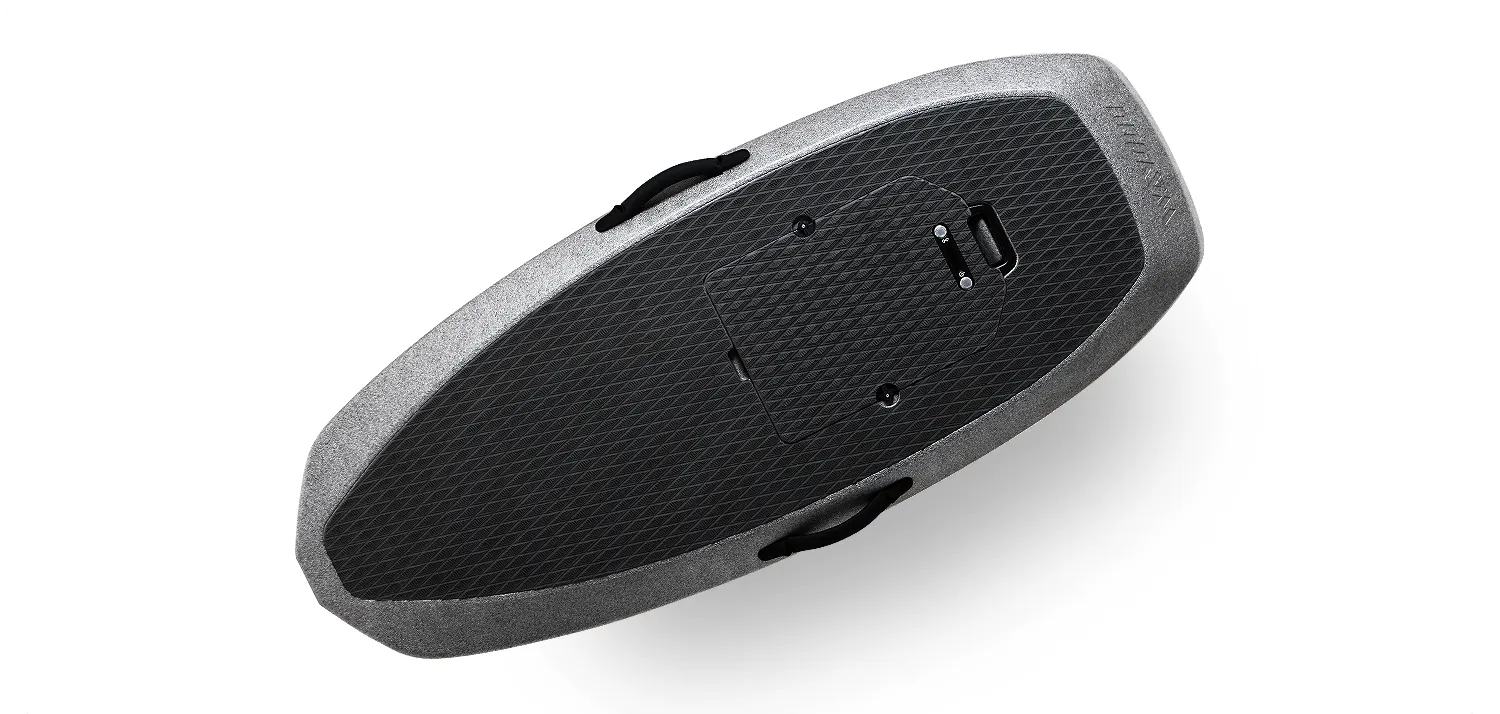 YOUR RIDING ESSENTIALS.
Packaged with everything you need.
EPP EDITION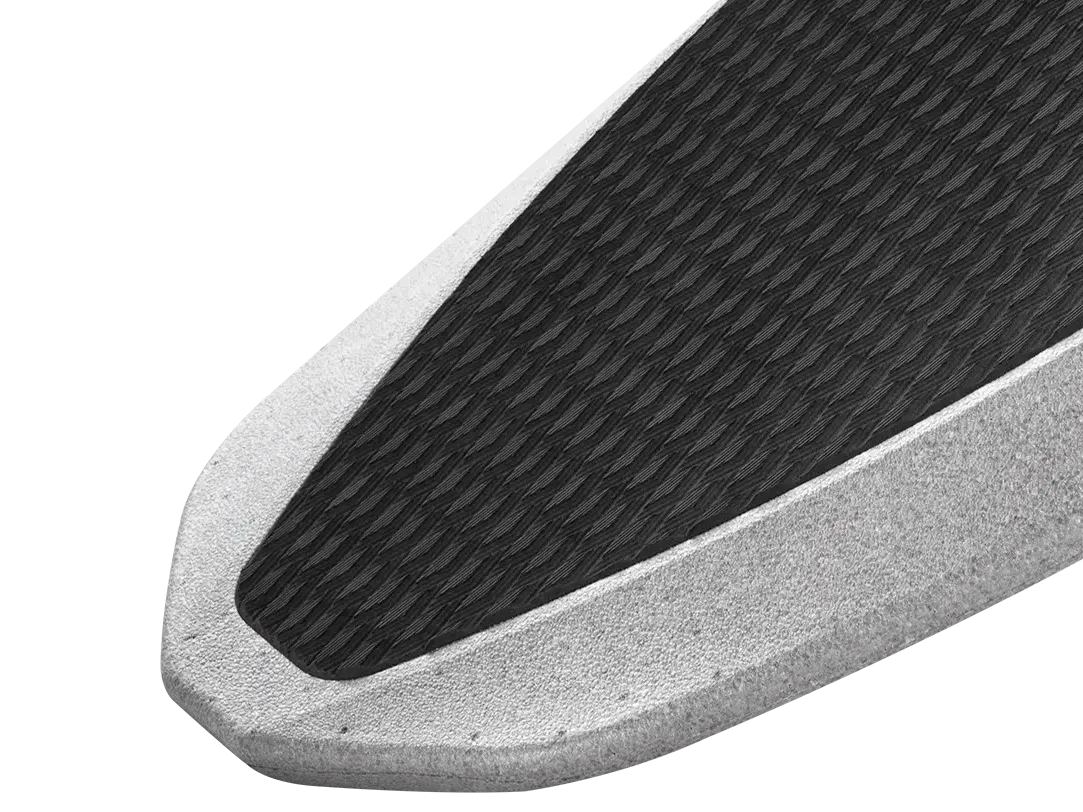 Size (L x W x H)
65.8 x 28.7 x 6.3 inches / 167 x 73 x 16.2 cm
Material
EPP foam reinforced with an aluminium alloy frame
Weight
27.8lbs / 12.6kg
Volume
110L
EPP EDITION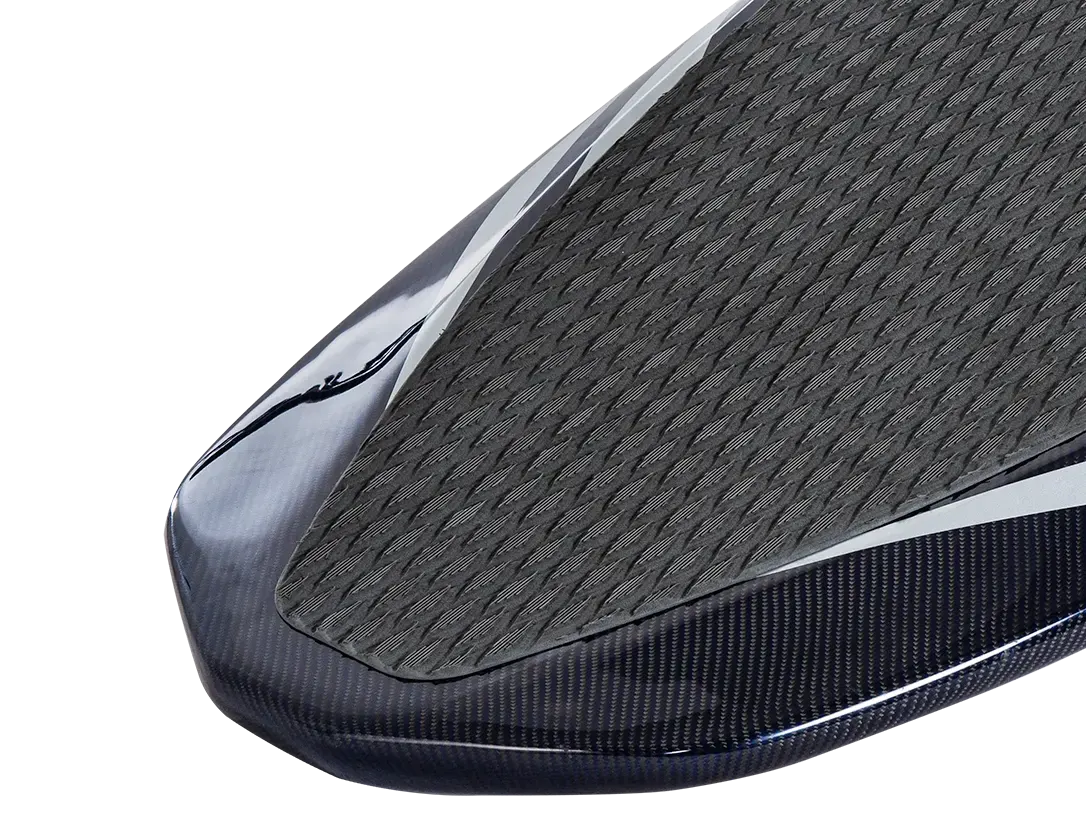 Size (L x W x H)
66 x 28.3 x 6.3 inches / 168 x 74 x 17 cm
Material
Carbon fiber composite
Weight
30.2lbs / 13.7kg
Volume
110L
Overall size (L x W x H)
33.8 x 30 x 32 inches
86 x 76 x81.4 cm
Overall weight
16.3 lbs / 7.4kg
Mast – height
25.6 inches / 65cm
Motor output power
6000 W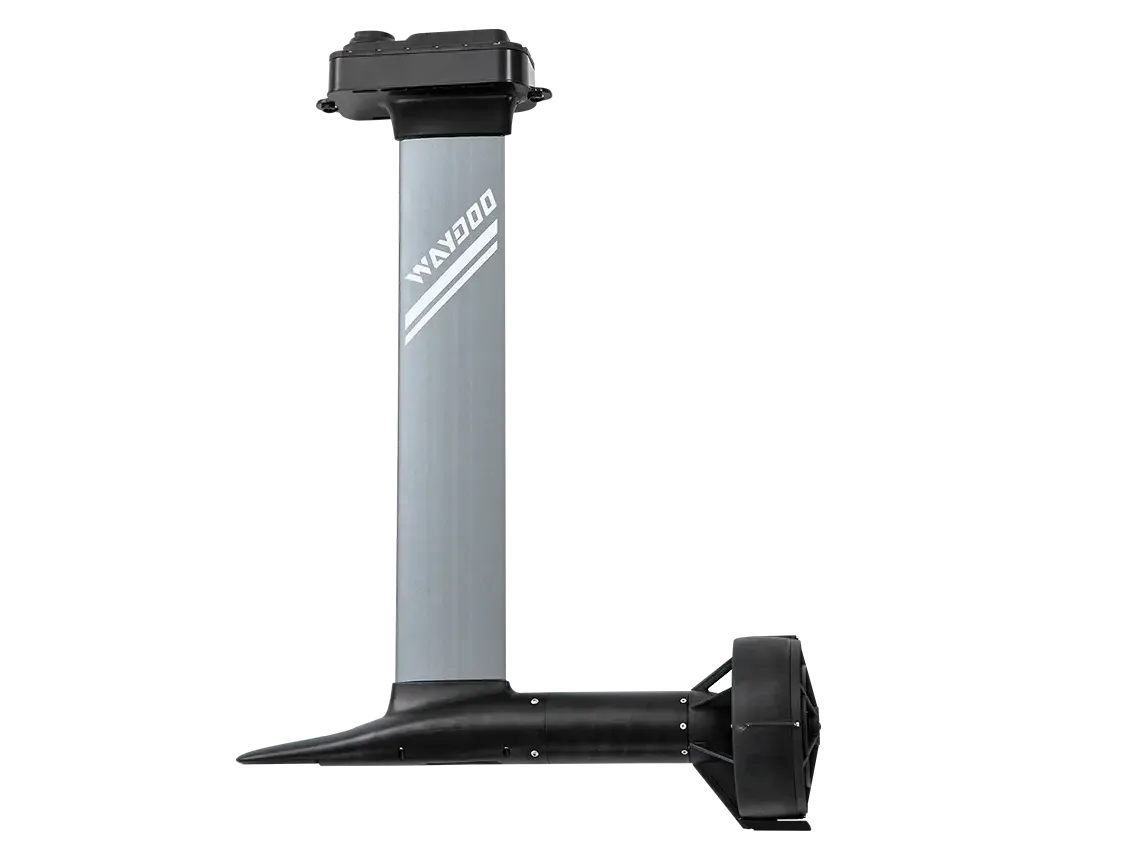 EXPLORER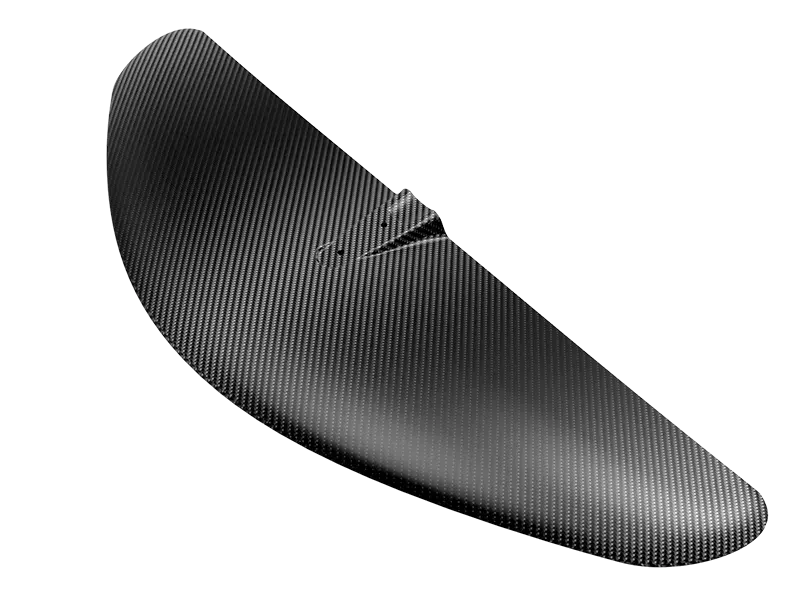 Material
Carbon fiber
Size
30.2 x 11.3 x 2.5 inches
81.4 x 28.8 x 6.4 cm
Weight
3.3lbs / 1.5kg
PATROLLER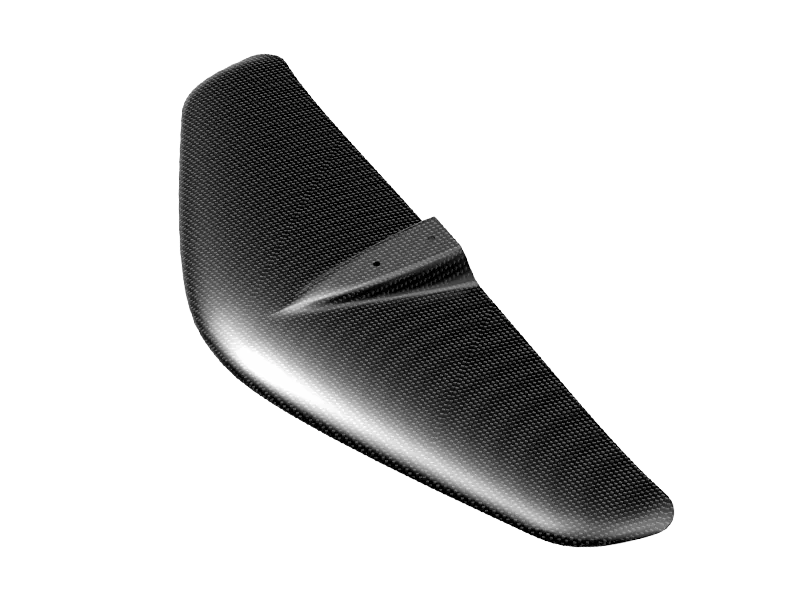 Material
Carbon fiber
Size
27.4 x 8.8 x 1.7 inches
69.5 x 22.4 x 4.4 cm
Weight
2lbs / 0.9kg
REAR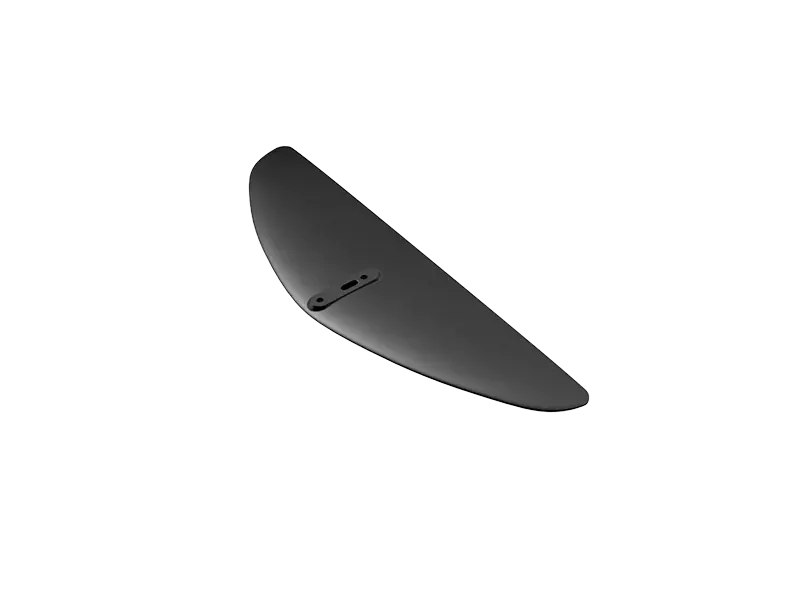 Material
Nylon composite
Size
17.7 x 5.1 x 1.2 inches
45 x 13 x 3 cm
Weight
0.7lbs / 0.3kg
Type
Lithium-ion Battery
Capacity
32,500mAH / 1,683Wh
Waterproof
IP68
Charging time
~120 minutes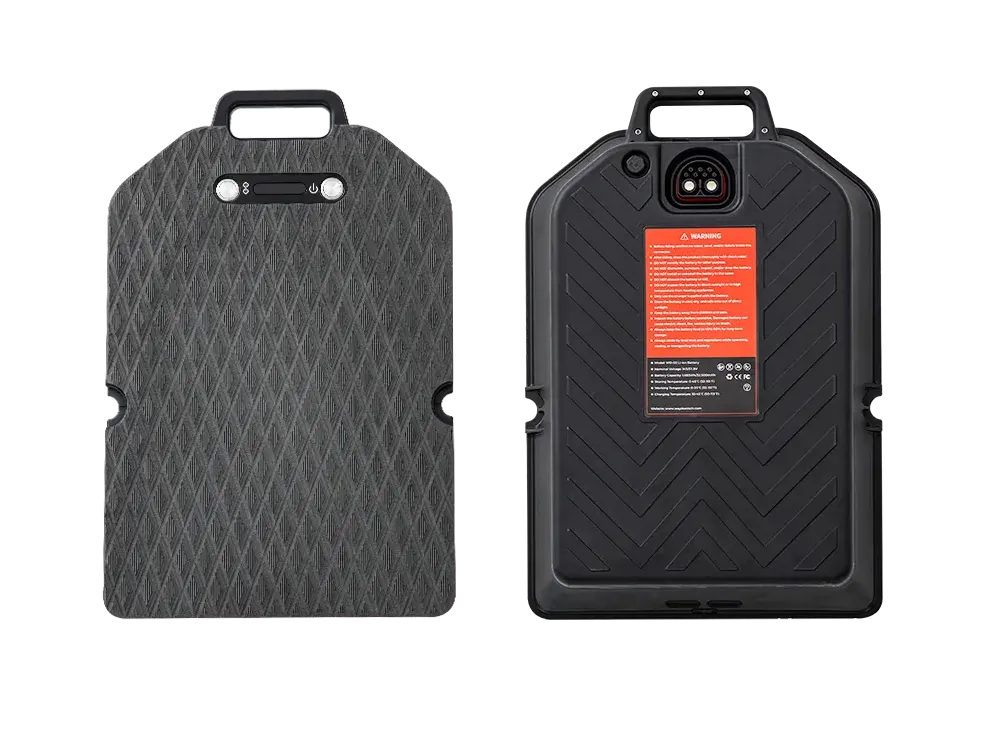 Waterproof
IP68
Display
1.7 inch LCD
Speed control
24-speed
Communication type
Bluetooth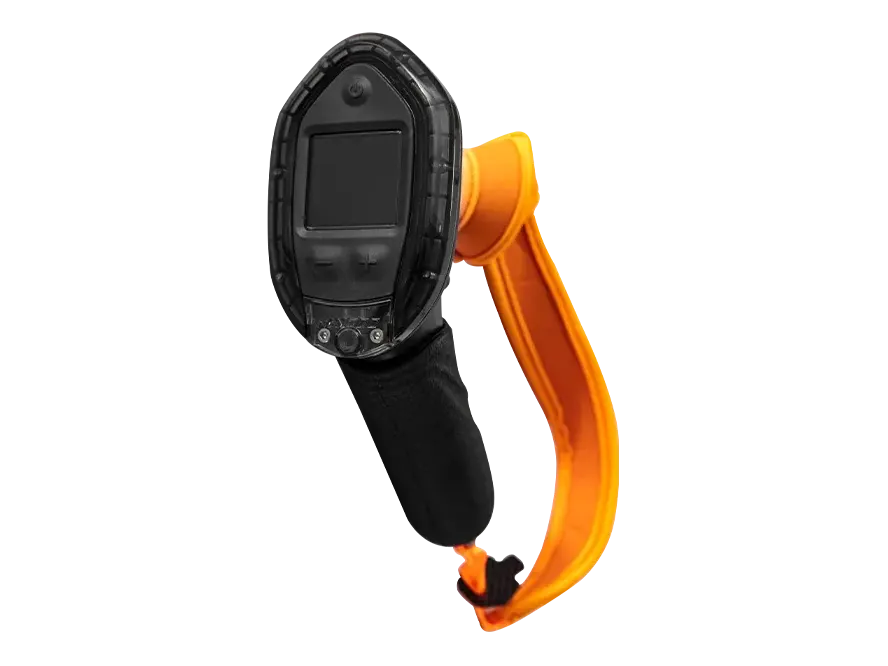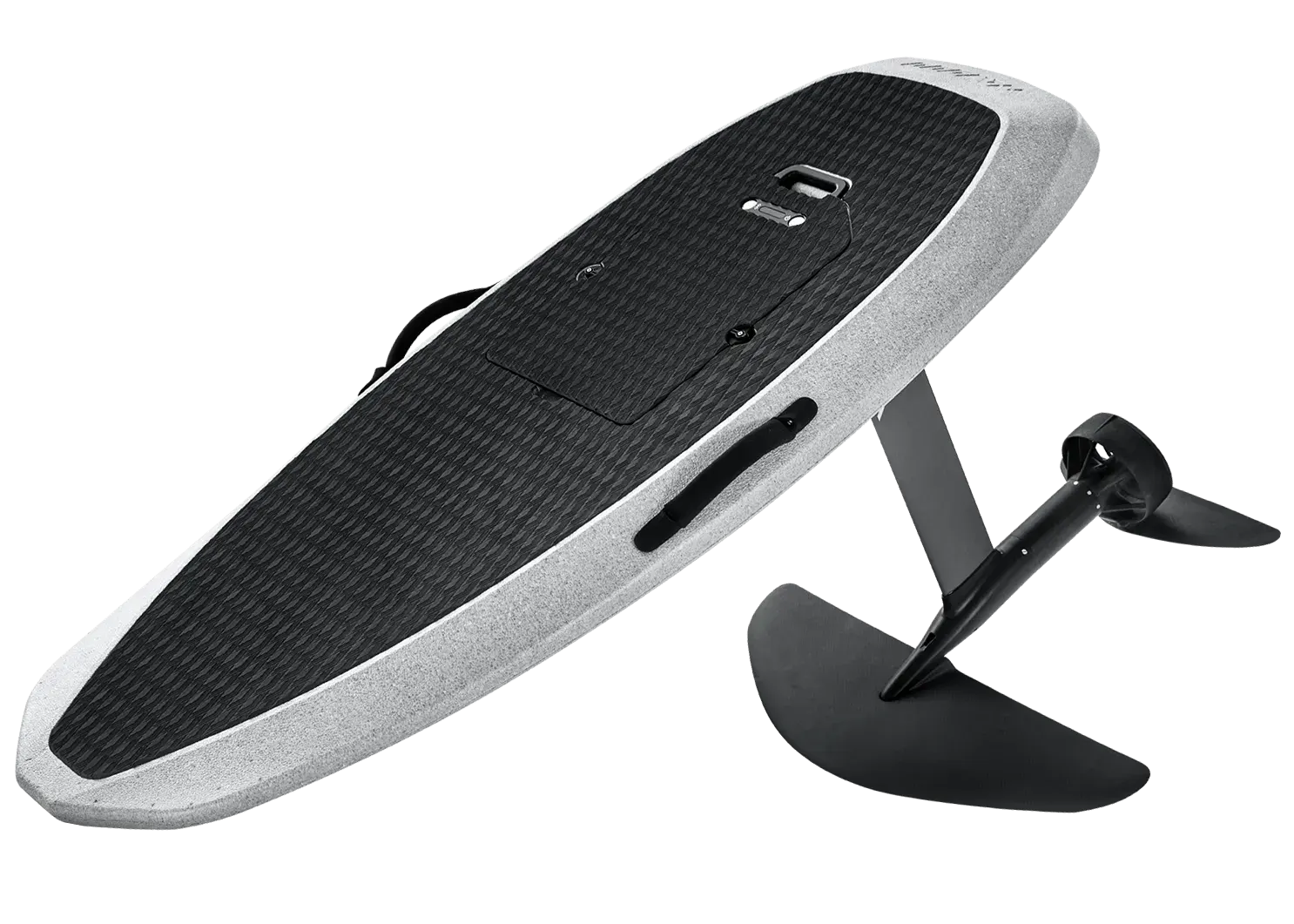 Flyer ONE – EPP
Max Speed
35km/h
Max Range
30KM
Max Load
100 kg / 220 lbs
€6.399,00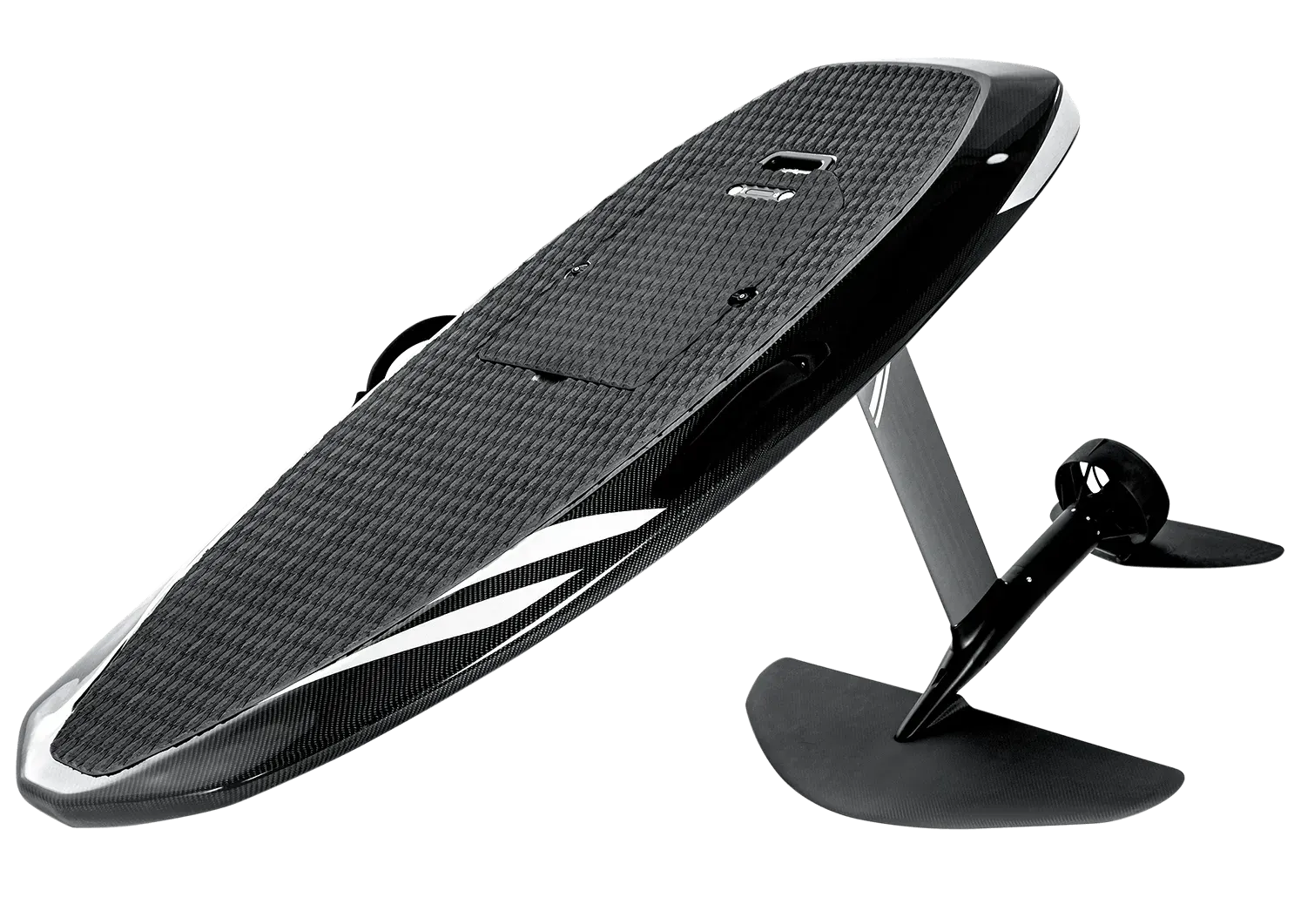 Flyer ONE – Carbon
Max Speed
35km/h
Max Range
30KM
Max Load
100 kg / 220 lbs
€7.399,00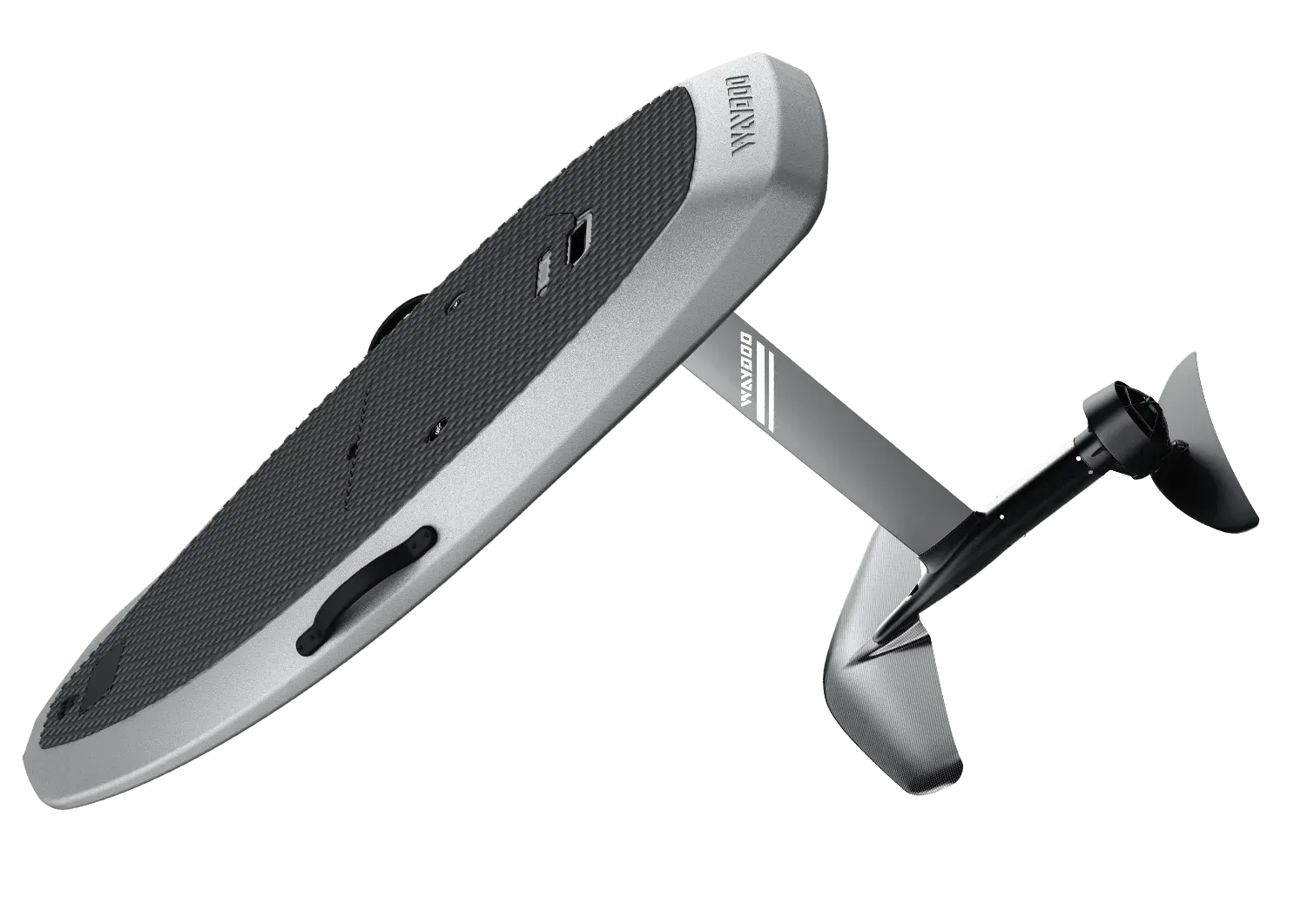 Flyer ONE Plus – EPP
Max Speed
35km/h
Max Range
30KM
Max Load
100 kg / 220 lbs
€6,549,00 – €6.899,00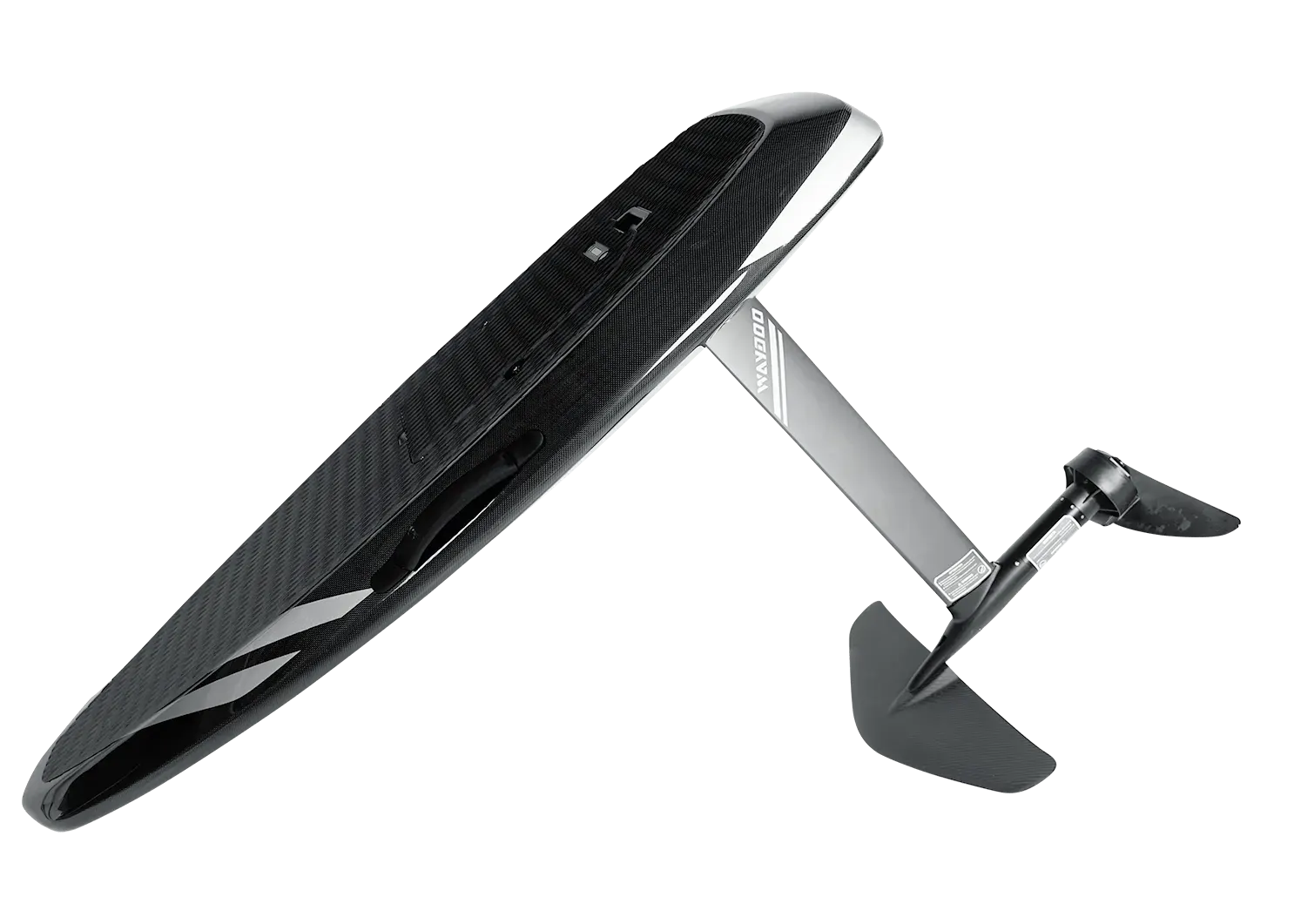 Flyer ONE Plus – Carbon
Max Speed
35km/h
Max Range
30KM
Max Load
100 kg / 220 lbs
€7,349,00 – €7.599,00

FAST DELIVERY
As a Chinese company, we have greatly reduced the delivery time by setting up our own warehouse, so your order will be delivered directly from Germany to your doorstep in 2-8 business days. Learn More

2-YR LIMITED WARRANTY
For added peace of mind and convenience, the main parts of our eFoils are carefully built to outlast their 2-year limited warranty (EU only). Learn More

EASY & QUICK SETUP
Intuitively designed to give you a pleaseant, thrilling ride, our eFoils come with an intelligent battery system that allows for a quick plug and play.